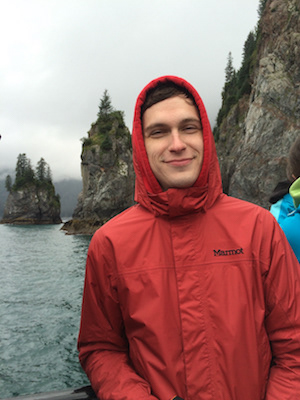 As a designer, much of my work is time-sensitive. This does not always mean that I have a condensed time frame to complete the work, but that I take the time to ensure that the work is of a higher quality. No designer can create professional quality work by simply spending five minutes on a design. Not only do I spend the time it takes to create professional work, but I enjoy doing it. Though I desire to reach the finished work, I cherish the hours of problem solving to get there.
Education
I have been designing since my freshman year at Warren Hills Regional High School. At the young age of 14, I began to explore Graphic Design with the classes provided to me by my high school. After graduating high school, I attended Raritan Valley Community College where I graduated with an Associate of Fine Arts Degree, concentrating in Graphic Design. Currently I am attending Pennsylvania College of Art & Design to attain a Bachelor's Degree in Graphic Design.

Experience
In my freshman year of high school I started my own clothing brand called Trust Apparel (TA). TA ran for four years, spreading internationally, until April of 2014 when I decided it was time to move on. Not only  did I run  TA, but I took on clients  independently, designing for schools, organizations, and private citizens. In 2014, I designed part-time for the sportswear franchise, Destination Athlete. It was my job to help meet any client's design needs.
Clients
Sloucher
First Presbyterian Church - Washington, New Jersey
Raritan Valley Community College Computer Science Club
Raritan Valley Community College Mathematics Department
Rutgers University Marching Band
Rutgers University Riot Squad
Warren Hills Regional High School
+ More